On the occasion of Ugadi, the Andhra Pradesh government has announced that it will honor volunteers in three different categories – Seva Vajra, Seva Ratna, and Seva Mitra.
The Seva Vajra award will be given to 875 volunteers from across the state, with five volunteers being selected from each constituency.These volunteers will receive a cash prize of Rs. 30,000, as well as a medal, badge, shawl, and certificate.
The SevaRatna award will be presented to a total of 4,220 individuals. It is not yet clear what the criteria for this award are.
Finally, the SevaMitra award will be given to 2,18,115 volunteers who have served for over a year without any complaints.
These awards are a way for the government of Andhra Pradesh to recognize and appreciate the efforts of volunteers who have contributed to the welfare of the state.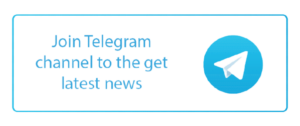 Volunteer Awards Program Qualifying Criteria:
All the volunteers shall be evaluated on the below mentioned qualification criteria to reach at the Eligibility List : 
Completed 1 year of continuous service by 31

st

Jan 2023 

 

No complaints / grievances during assessment period 
Evaluation Criteria for Seva Ratna & Seva Vajra
Attendance (30 Marks)
4 mandatory attendances per month marked during assessment period.
4 mandatory attendance per month = 100% attendance per month N = Number of months having 100% i.e., 4 attendances Marks Calculation = N x (30 / 12)
Pension
Disbursement (30 Marks)
Pensions disbursed to the pensioners between 1st to 5th of every month, with 100% pensions disbursed during the 1st day of the month
Scoring of Marks for each month shall be calculated as below:
1) Volunteers with less than 25 pensioners Formula: If pension disbursement on Day 1 is 100% then full marks i.e., 30 marks Else, 15 marks
2) Volunteers with more than or equal to 25 pensioners Formula: [(PD on Day 1 * 30) + (PD on Day 2,3,4 & 5 combined * 20)] / Total no. of pensioners Note: PD = Pension Disbursement
Satisfaction Survey ( 20 Marks)
100% households covered in Satisfaction survey
100% households (HH) covered in satisfaction survey: Percentage of HH covered (N%): (Total HH covered / Total HH assigned) x 100 Marks Calculation = N% x 25
Gadapa Gadapa Ku  Mana Prabhuthvam(GGMP) (10 Marks)
100% participation and photos of the campaign uploaded in the portal
Volunteers who participated in the GGMP programme and uploaded images will receive the full score, which is 10 Else, 0 Marks
Note: Volunteers will receive the full score for secretaraits where the GGMP has not yet begun.
Beneficiary
Testimonals (10 Marks)
Testimonals collected from the beneficiaries of welfare schemes
Benficiaries covered under the testimonial collection: Percentage collected (N%): (Total Testimonals Collected / Total target assigned) x 100 Marks Calculation = N% x 10
In Eligible Volunteers for Seva Mitra:
who meet the qualifications but receive a score of 0  in any two of the categories  indicated above 

who did not engage in the GGMP programme in places where it happened

Volunteers that are prone to extremely rude behaviour and insubordination

Volunteers engaged in anti-government activities 
Seva Vajra: Top 5 Volunteers (as per marks scored) in each Assembly Constituency (not more than  2 Volunteers from same mandal in the concerned Constituency) 
Seva Ratna: Top 1% Volunteers (minimum 5) in each Mandal / Municipality / Municipal Corporation  (not more than 1 Volunteer from same Secretariat in a Mandal / Municipality / Municipal Corporation 
Seva Mitra: All eligible Volunteers except for Seva Ratna and Seva Vajra