The missed call banking service generally requires one-time activation from your number. To get the service activated your number should be linked to your account in bank records. 
In case not just go online or visit your branch and update your number. However, some banks do not require any activation.
As of now, most banks provide two services – balance enquiry and mini statement though Missed Call.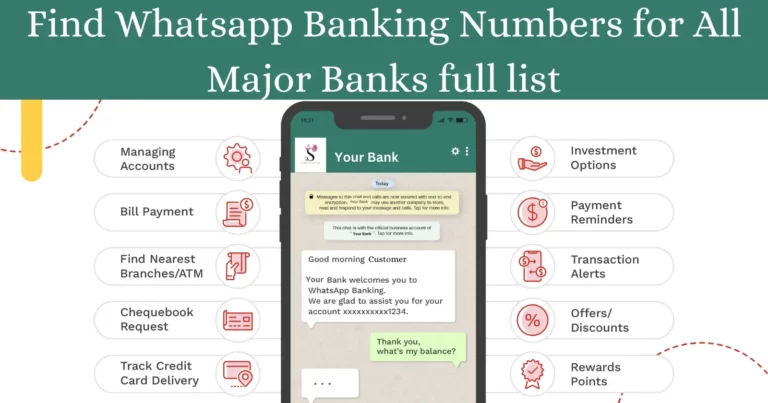 Please Note – 
To use this free facility, your mobile number should have been registered for mobile banking services.
your number is already registered with your bank, you can directly call the above listed number's .
If your mobile number is not registered, you will get an SMS as "Your mobile number is not registered for this service".
If you have multiple savings accounts with the same bank, the default account will be the latest opened account.
Some banks limit the  no of times that you can avail this facility in a day. For example – Bank of Baroda customers can avail this facility maximum "5 times in a day". Bank of India Customers can avail this facility maximum "2 times in a day"
This service is available on domestic mobile numbers only
If you have any questions related to Bank balance miss call number, SMS no. for all banks in India, you can ask us below. We have created this list in May 2023 but we update this frequently as bank balance numbers keep on changing and new facilities are being adopted but in case
if you find that the mentioned number is not working or your bank is not mentioned in the list then you can tell us here and we will find the new working number and update it accordingly here
You can Lodge a complaint against specific Regulated Entity – Click Here