GSWS Consistent Rhythms App Complete Information Gram and Ward Secretariat Department has given instructions to assign the responsibility of monitoring the information related to the apps running in the schools to the gram and ward secretarial staff.
UPDATES : CR మొబైల్ అప్లికేషన్ కొత్తగా వెర్షన్ 9.2.7 కు అప్డేట్ అవ్వటం జరిగింది.
Available in the state (రాష్ట్రములో ఉన్నారు)
Migrated Outside The State (రాష్ట్రము దాటి వలసలో ఉన్నారు)
సర్వే పూర్తి అవ్వని వారి లిస్టు "Yet To Be Enrolled అనే ఆప్షన్లు ఇవ్వడం జరిగినది.
Welfare and Education Assistant (WEA)/ Ward Education and Data Processing Secretary (WEDPS)
Mahila Police
Engineering Assistant (EA)/Ward Amenities Secretary (WAMS)
Health: ANM, ASHA and Medical officer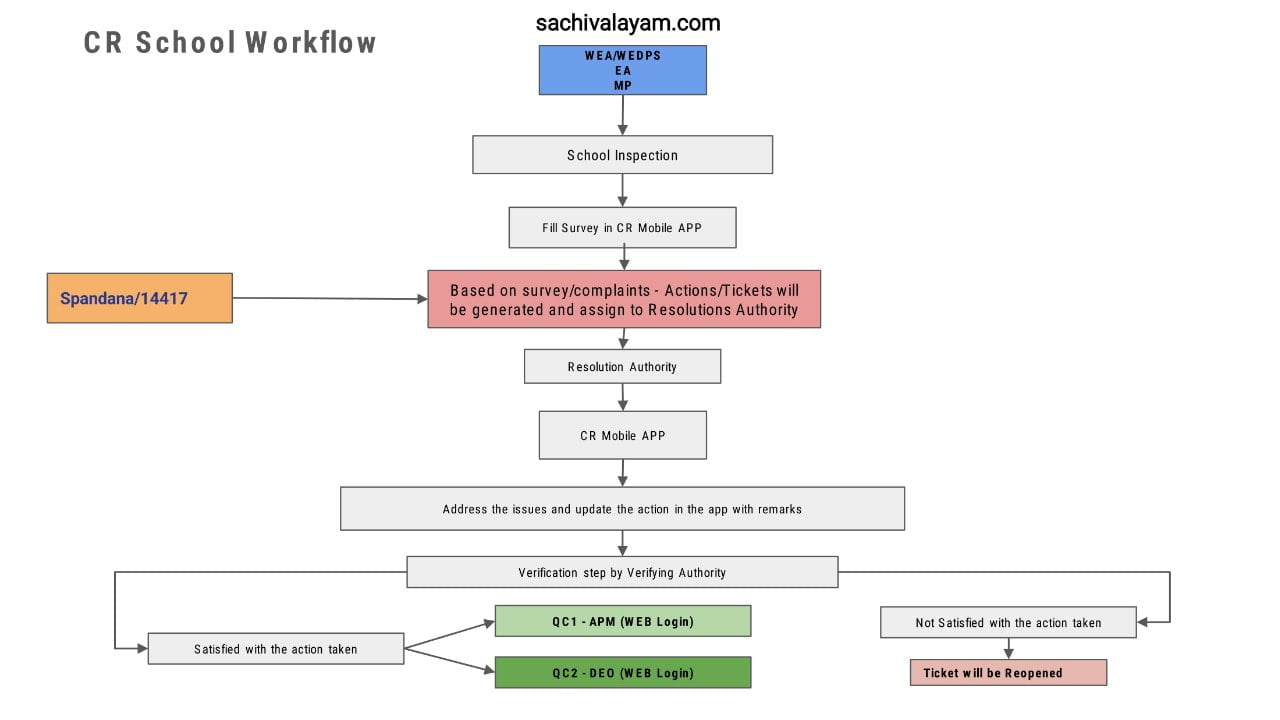 Attendance of the children
Nadu-Nedu
Mid Day Meals (MDM)
Distribution of Jagananna Vidya Kanuka (JVK) kit
AmmaVodi
School Safety and Health
Conduct awareness on Child Safety measures in Schools and Colleges
Out Reach on Disha Mobile App
Child Marriages
Drug and substance abuse, alcohol
Medium of Access–Dial 112 , Dial 100 and Whatsapp Number
Compliant Box
Awareness onPOCSO Act
Engineering Assistant (EA)/Ward Amenities Secretary (WAMS)
Nadu Nedu
School Maintenance Fund SMF
Toilet Maintenance Fund (TMF)
Malnourishment of Pregnant & Lactating mothers and 0-5 years children
Physical and Sexual Abuse
Children with special needs
Malnutrition status of children
Hygiene status of school
Mid day meal quality
Vaccination, deworming and IFA supplementation
Screening of children for development disorders
Supply of sanitary napkins for girl children
Monitor school health program
Monitor adolescent health program Rashtriya Kishor Swasthya Karyakram (RKSK)