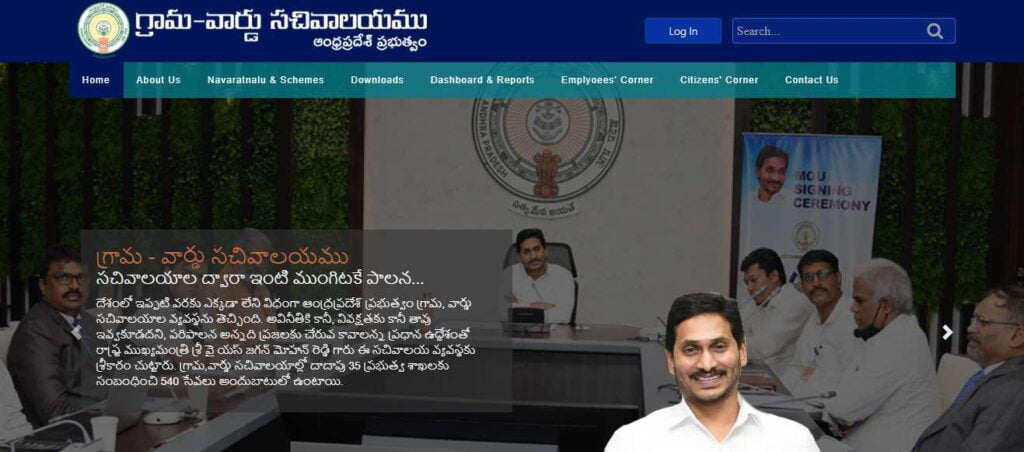 Features
• Common Application form based on UID prefill. 
• Individual application form for respective service 
 • Aadhaar based e-sign for logging and approving/rejecting the application 
• SMS to citizen to know the status of application at each level 
• Any where citizen can apply the services expect for Rice card and Pension 
• Any where citizen can take print out of the certificate. 
• E-sign functionality by Final approval officer 
• View transaction status at regular intervals in DA login 
• Reasons for rejection of application at various level officers 
• Sub-SLA tracking of applications vs officer.
Major Departments Covered under Sub-SLA Workflow
Revenue
Civil Supplies
SERP - Pensions
Municipal Administration
Revenue
• No of Services Covered – 35
• Services categorized as A & B
• Integrated with Web Land
• Services accepted via Village/Ward Secretariat
• Approval Work flow at all levels
• Payment collection via Online and Cash Mode
• SLA and Sub-SLA
Civil Supplies
SERP - Pensions
Municipal Administration